Portfolio Management Lead (Fungicides)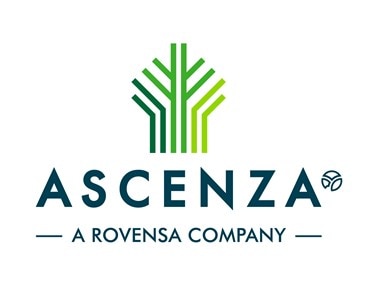 Ascenza is the crop Protection branch, a benchmark independent player in the off-patented South-European, Brazilian and Mexican markets, with a leading position in Iberia.
Your mission:
Integrated in the Central Marketing Direction, you will set the strategic direction of the global portfolio and the long-term development strategy for new product launches, leading a pipeline of active ingredients for which you are responsible. You will identify new markets and business opportunities, optimizing the portfolio to support the business units and maximize revenues.
Your key responsabilities:
Develop strategic marketing and brand plans to leverage global volume and profitability growth of the assigned portfolio (fungicides);

Monitor the product life cycle (fungicides) to ensure rejuvenation of the portfolio through initiatives (meetings, portfolio reviews, strategy definition;

Interact with the functional teams of the different countries (Sales, Marketing & Technical, etc.) in which Ascenza is present to monitor the market, explore opportunities for the development of new products and the brand strategy to bring new solutions to customers;

Develop business cases for new product development in cooperation with the sales, marketing team in order to evaluate the quality of investments/business;

Work with the project management team to turn evaluations of ideas into new developments to meet customer expectations;

Work with the Branding & Digital Marketing team to ensure the creation and monitoring of a brand plan, coordinate workshops for new product launches, providing the necessary support material to the various countries, bridging with the sales and marketing teams in the different countries;

Establish pricing strategies for the assigned portfolio to enable increased profitability and support the Pricing Manager;

Create a competitive framework, analyze market studies, and identify industry trends in order to propose strategies for new developments, product improvements and phase out of the same.
The talent we are looking for:
Technical training in Agronomy, preferably post-graduation in Marketing and/or MBA;

Minimum of 5 years of experience in portfolio management (fungicides and/or insecticides) or sales in crop protection or similar areas related to agriculture;

Proven experience in product development successfully managing the launch of new products;

Proven knowledge of key marketing fundamentals;

Fluency in Portuguese, Spanish, English. Other languages will be valued;

Team spirit and ability to lead small groups towards a common goal;

Focus on sales and marketing;

Proactivity, self-motivation and capacity to take initiative;

Sense of ethics and responsibility;

Strategic thinking.
What we offer:
Excellent opportunity to join an international company in constant growth;

Integration in a dynamic and challenging team;

Compensation and benefits in accordance with the position and experience.
If you think this opportunity could be the next step in your career, send us your application now !
The Rovensa story hinges on empathy and acceptance. We strongly believe that assuming principles of inclusivity, diversity, and genuine tolerance are the best way to fulfill our mission of feeding the planet. We are an inclusive and diverse team, prompt to work along, cheer for, bond with and warmly welcome all people into the Rovensa family, no matter their ethnicity, racial identity, national origin, religion, gender identity or expression, sexual orientation, age, disability, marital status or any other legally protected status.
Apply now »